COVID from the Wuhan Lab
This week, the U.S. Department of Energy concluded, and the Director of the FBI agreed, that the COVID-19 pandemic most likely came from the Wuhan lab in China.

I remember a time when talking about the Wuhan lab would get you banned from social media for spreading so-called 'disinformation.' But now, it looks like the Democrats are finally realizing the facts don't line up with their story.

Republicans have been saying that we should investigate the origins of COVID for years. When we said COVID came from a lab in China, the media called us conspiracy theorists, racists, and xenophobes. Over a million American lives were lost because of the virus, so we must hold China and anyone involved in the cover up accountable.

To watch my recent interview regarding the report on the origins of COVID-19, click here.
Northern Border Security Caucus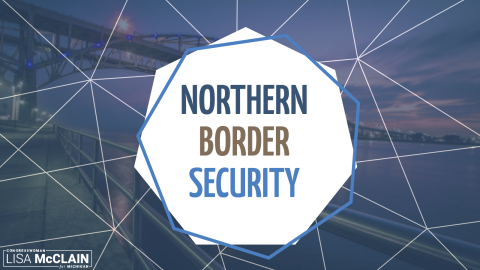 We have all heard about the border and the millions of migrants who have flooded into our country since Joe Biden put a welcome mat out at our southern border. But, because of his disastrous policies and inability to secure our southern border, illegal immigrants are now going through our northern border. Migrant encounters at the northern border have TRIPLED in the last two years, and in one sector of our northern border, there was an 846% increase. These numbers are outrageous, and they will not go unanswered.

On Tuesday, I joined my colleagues in the Northern Border Security Caucus to discuss how Biden's open-border policies are creating a crisis at our northern border.

Watch my remarks here.
Ukraine Funding Hearing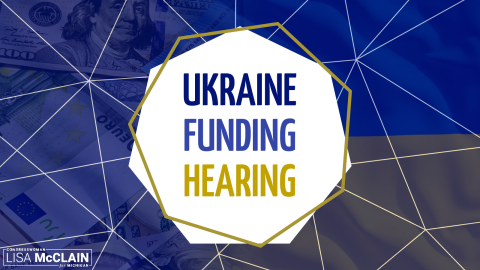 We recently observed the anniversary of Putin's illegal and immoral invasion of Ukraine. Since the day the war broke out, the American people have responded with extraordinary support for Ukrainians. Millions of Americans donated their time and money to charitable organizations helping the Ukrainian people. Congress responded by authorizing over $100 billion in military, economic, and humanitarian assistance to Ukraine and our NATO allies. However, there are major concerns about our involvement in this war that has no clear and precise outcome. And I know many Michiganders are upset that the U.S. is spending taxpayer money on Ukraine rather than getting our own fiscal house in order.

This week, the House Armed Services Committee held a hearing on that exact topic. During the hearing, I asked for precise answers on why we are spending our money on this war, as well as what strategic purpose the U.S. has in continuing to involve itself in a foreign war right now.

Watch my questioning here.
Women's History Month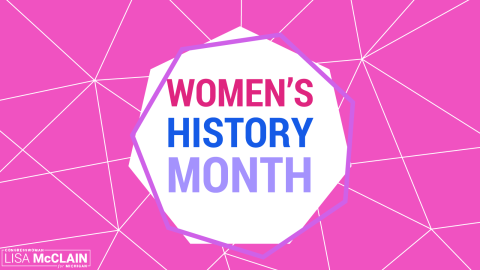 March is Women's History Month, a time dedicated to recognizing and honoring the women throughout American history who have helped shape our nation. But let me be clear, I do mean WOMEN'S history month. Women have been fighting for over a century for our right to vote, our right to be heard, and for a seat at the table. Now, the woke left is claiming that instead of celebrating women this month, we should be celebrating "birthing people." They claim that the phrase "woman" is offensive. Well, I am a woman, and I will not apologize for celebrating other women, like trailblazers Susan B. Anthony, Margaret Chase Smith, and Sandra Day O'Connor. So, this Women's History Month, I hope you all join me in standing up for the sanctity of the word "woman."

To watch my floor remarks on Women's History Month, click here.
Photos of the Week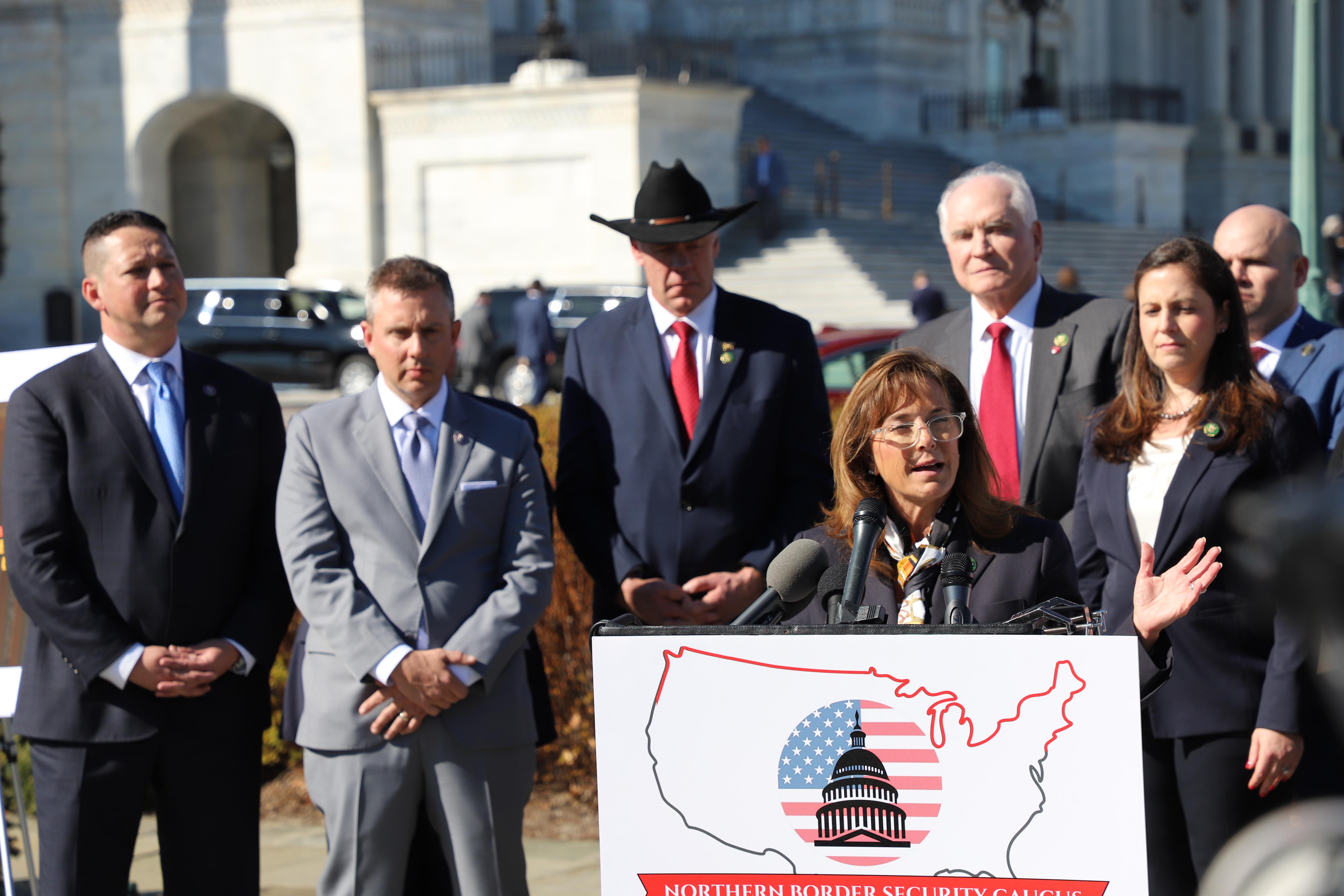 Tuesday, I joined my colleagues in the Northern Border Security Caucus for a press conference on the state of our northern border.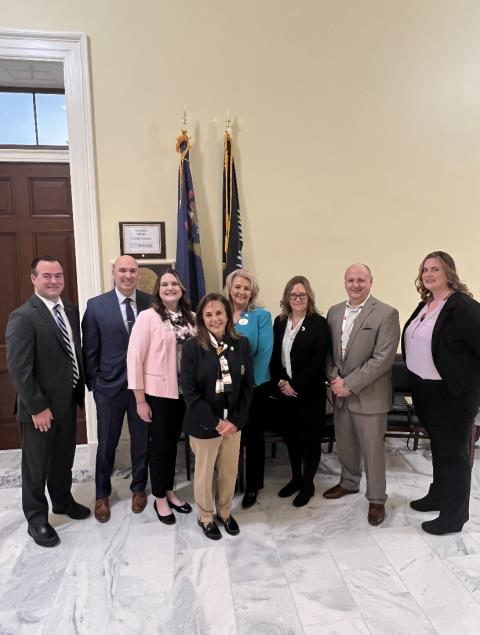 I met with the Michigan Credit Union League & Affiliates of Michigan's ninth district this week. We had a great discussion about the growing popularity of digital assets and cryptocurrency and the unique structure and role that credit unions play in our financial industry.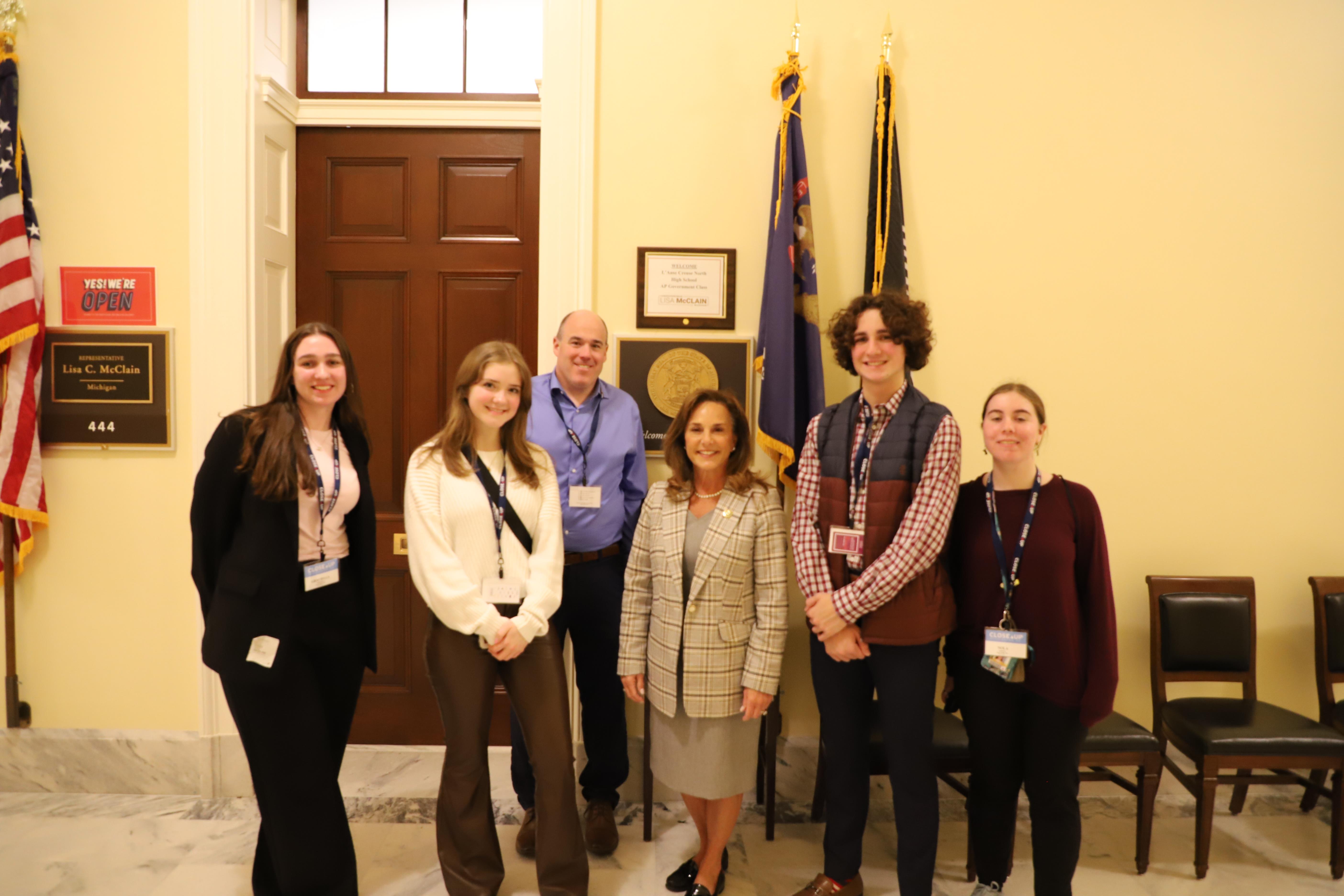 Wednesday, I met with students from L'Anse Creuse North High School as part of their civics and student engagement with the Federal Government program. I am always inspired to see our youth interested in government and the legislative branch.
Thank you all for your participation in the democratic process, enjoy your weekend.
Sincerely,
Lisa McClain
Member of Congress