Questioning Biden's Budget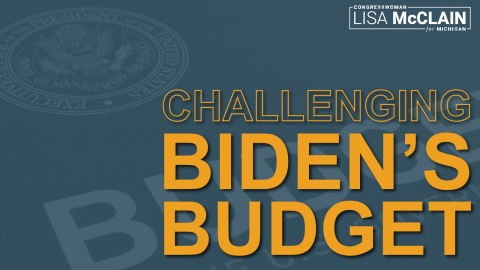 We've heard it repeatedly, "The rich must pay their fair share." This Democrat talking point played a large part in Biden's 2024 budget. In order to pay for all of his fancy new programs, Green New Deal agenda, and government handouts, he proposes that we have the rich "pay their fair share."

This week, the House Budget Committee held a hearing questioning and examining Biden's 2024 Budget. During the hearing, I asked, "What percentage is a fair share." Because in 2020, the IRS reported that the top 1% paid over 42% of all federal income taxes, and the top 10% paid nearly 74%. You would think that as much as Democrats repeat this slogan, they would have an answer to this question. They didn't. Democrats ought to be honest and transparent with the American people. They don't have a real budget plan. The only thing they truly want to do is tax America to death.

Watch my questioning at the hearing here.
It's Time to Ban TikTok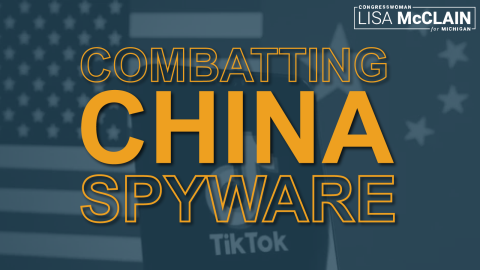 This week, the House of Representatives held a hearing on TikTok. What we heard was appalling. We now know, for absolute certainty, that TikTok is sending data about American users to the Chinese Communist Party. We also know that users are being subject to Chinese-directed censorship that tries to nudge users into supporting CCP goals. China is one of the United States' greatest adversaries, and continuing to allow this propaganda to plague our children and our nation is dangerous. We must ban TikTok once and for all.
Addressing the Baby Formula Shortage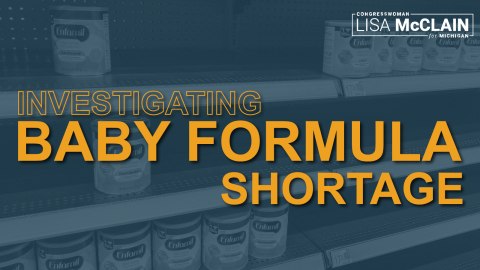 As a member of the House Oversight Committee, I take my job of overseeing waste, fraud, and abuse by the Biden administration very seriously. Our nation recently saw a nationwide baby formula shortage that affected families from coast to coast.

As Chairwoman of the Subcommittee on Health Care and Financial Services, I feel that it is essential that we investigate the FDA's response to this formula shortage and get some real answers as to what they are doing to prevent future shortages. That is why I am launching an investigation and holding a hearing, because the American people deserve answers.
Honoring A Local Student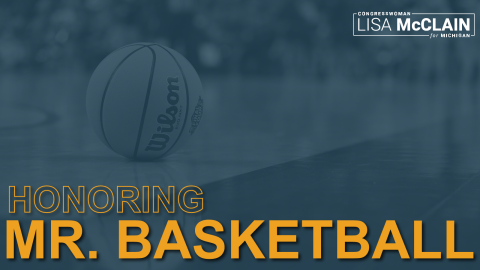 This morning, I recognized Port Huron's Tyler Jamison on the House floor. Tyler was named Michigan's 2023 Mr. Basketball. He averaged over 26 points, 11 rebounds, and four assists per game - and he led his team to the district semifinals just a couple of weeks ago. He shines on the court and in the classroom, maintaining a 4.7 GPA. Congratulations, Tyler, on your fantastic accomplishment!
Watch the video here.
Photos of the Week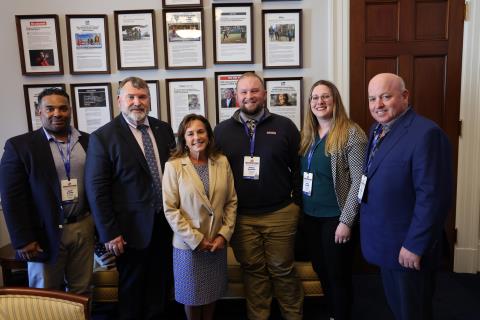 On Wednesday, I met with the Michigan Farm Bureau. Talking with farmers from my district always provides great insight into the agriculture community's challenges.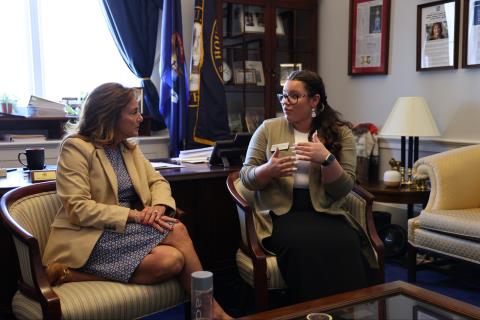 This week, I met with St. Clair Community College officials to discuss the innovative student services they offer and the ways they excel in educating our community.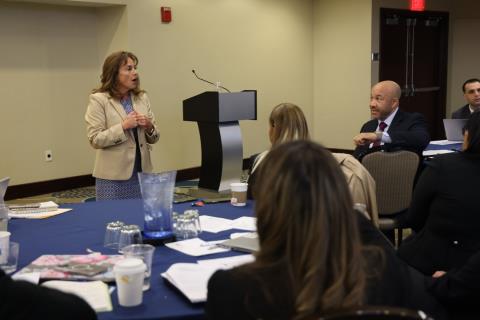 I spoke at the Michigan Special Education Symposium in Washington, D.C earlier this week. As a member of the Education and the Workforce Committee, it is helpful to speak with administrators who have real experience with federal programs that relate to special education. They had some great insights that will help me to serve our local special needs students.
Thank you all for participating in the democratic process. Enjoy your weekend!
Sincerely,
Lisa McClain
Member of Congress