Oversight on Ukraine Money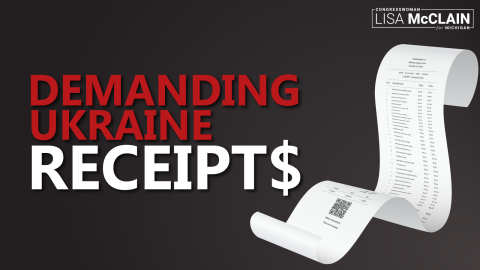 On Wednesday, I joined my Republican colleagues on the House Committee on Oversight and Accountability in demanding answers from the Biden Administration on how the $113 billion dollars sent to Ukraine was spent. It is past time that the American people get the receipts to ensure that taxpayer dollars were put to good use.
My colleagues and I requested information from the Biden Administration on their tracking (or lack of) of weapons, equipment, and other forms of economic assistance for the Ukrainian people. We also requested up-to-date details surrounding ongoing anti-corruption efforts, the amount of money spent, and whether any conditions were tied to the assistance.
The American people deserve to know where their tax money is being spent. The tragedy in Ukraine is no excuse for tax dollars to be subject to waste, fraud, and abuse. Rest assured that House Republicans are doing everything we can to hold this administration accountable.
Read more here.
Northern Border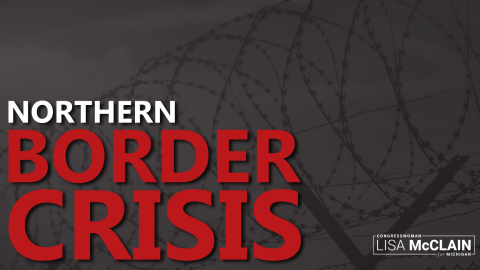 It is no secret that illegal immigrants are flooding our southern border. As a result of this crisis brought forth by Biden's open-border policies, our northern border has been left unaccounted for, and the consequences are now showing.
The Biden Administration has relocated approximately 29 agents from our northern facilities down to the southern border in order to deal with the ongoing crisis, and despite freezing temperatures and winter weather, the constant flow of illegal migrants and narcotics has not stopped.
It is increasingly clear that the Biden Administration continues to fail at protecting our nation's borders. We cannot allow this crisis to continue under our noses. President Biden and his administration must be held accountable for failing to protect our nation.
Tax Season PSA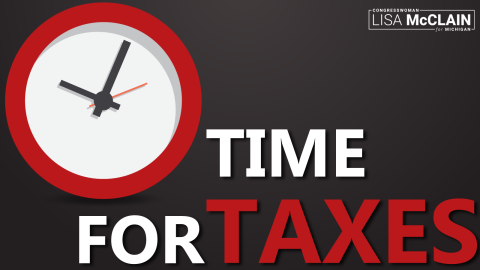 The 2023 tax filing season is underway. When it comes to taxes, many Americans have questions. Here are some resources that may have the answers you're looking for:
If you need additional help, the IRS hosts Face-to-Face meetings at Taxpayer Assistance Centers on Saturdays in Detroit, Saginaw, and Flint. They will be hosting these meetings on March 11th, April 8th, and May 13th from 9 AM to 4 PM. To learn more, click here.
Passport PSA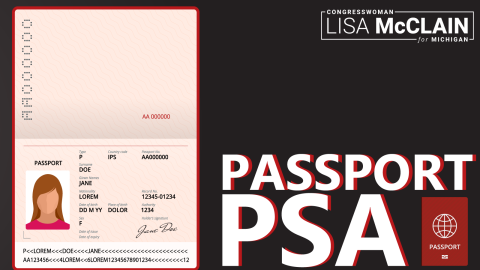 Securing a U.S. Passport, especially on short notice, can be a confusing process. Often, figuring out where to submit your application, determining what application to use, and ensuring you submit your application in time to receive your Passport prior to your travel date can be difficult. If you require assistance securing your U.S. Passport, my office is happy to help. In extremely time-sensitive cases, my office can also provide help in assisting individuals in securing appointments at the appropriate Regional Passport Agency office to secure emergency issuance of a Passport (when the situation warrants). For help with securing a U.S. Passport call my district office at (586) 697-9300.
Thank you all for your participation in the democratic process, enjoy your weekend.
Sincerely,
Lisa McClain
Member of Congress