Spartan Strong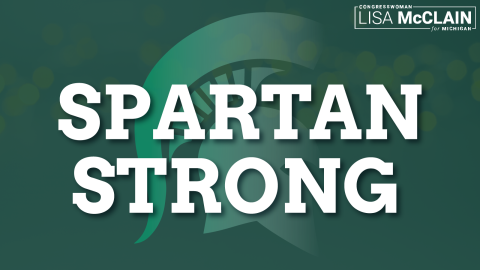 On Tuesday, the unimaginable happened at Michigan State University. There are truly no words to describe how heartbroken I am about the shooting that took place. The gunman opened fire in an academic building, ultimately killing three students and wounding five others. As a mother of a college student, I can't even imagine the pain and grief that these families are facing, but I am sending every ounce of love their way.

Brian Fraser, Arielle Anderson, and Alexandria Verner. These are the three young lives that were tragically lost. Beloved by their classmates and community with immense potential ahead of them, may we never forget their names.

I ask you all to keep these students' families and the entire MSU community in your prayers as they begin healing from this heartbreaking event.
Co-Chairing Congressional Mental Health Task Force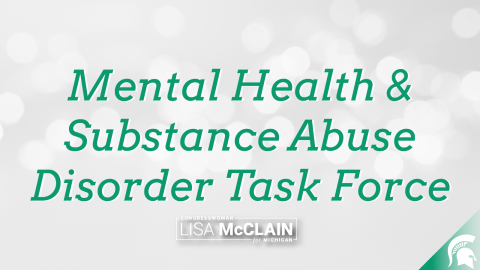 Mental health and substance use disorder are two of the biggest issues facing our country. These epidemics personally impacts thousands of families across America, and it is an issue that is very near and dear to my heart. Prior to my time in Congress, I led the North End Support Team in Macomb County, so I know firsthand how substance abuse and mental health can affect families and communities.

I am honored to announce that I will be the new Co-Chair of the Mental Health & Substance Use Disorder Task Force. I look forward to working with my colleagues to find solutions for thousands of Americans who need help.
Defending Michigan's Air Space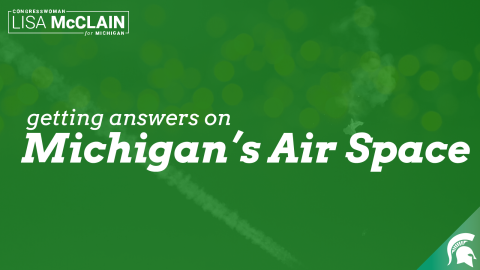 This week, I joined the entire Michigan congressional delegation in demanding answers from the Department of Defense about the unidentified aerial phenomena over Lake Huron. As members of Congress, we deserve to know what happened in Michigan's air space. Rest assured, I am working on getting answers for you and the entire State of Michigan.

Read more here.
Presidents' Day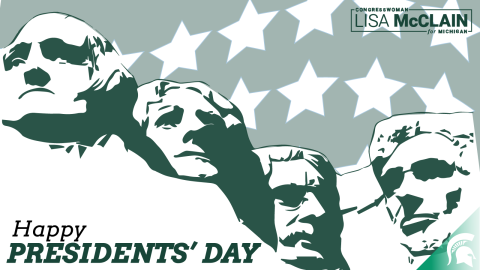 The celebration of Presidents' day is tied to the birthday of our nation's first president, George Washington, who led our country during the American Revolution and helped form our government. It is also in honor of President Lincoln, who guided our nation through the Civil War and worked tirelessly to advance the rights of everyone in the United States. Because of the ties to President's Washington and Lincoln, the holiday typically falls between the two men's birthdays, February 12th and February 22nd. This Presidents' Day, join me in honoring the legacy of two of our nation's great leaders and assessing what we, as Americans, can do to maintain the foundation they built while propelling our nation forward.
Photos of the Week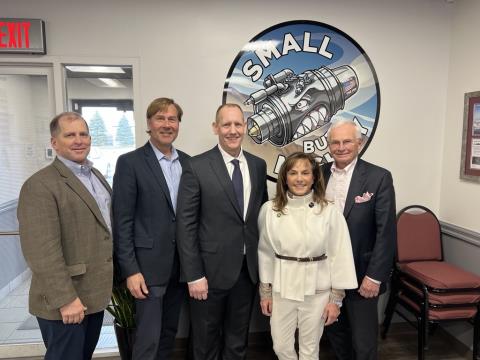 Wednesday, I visited the Kratos facility in Oxford. We toured their production site and saw how they were developing small, low-cost engines that will be vital for our war fighters in the near future.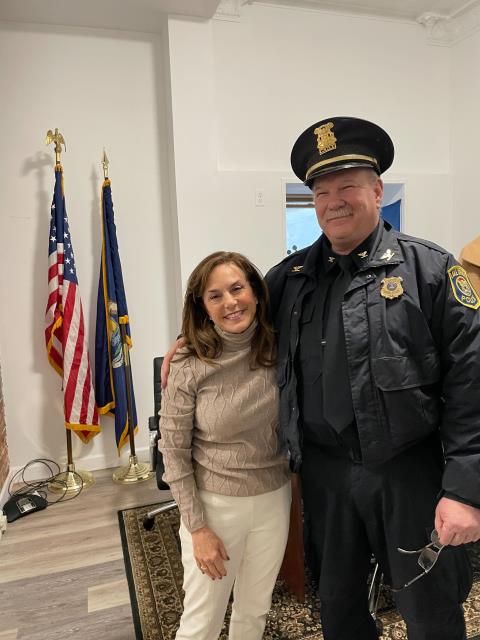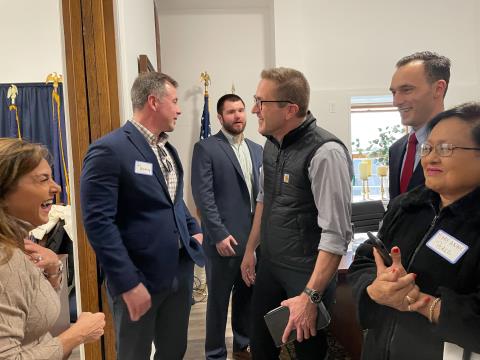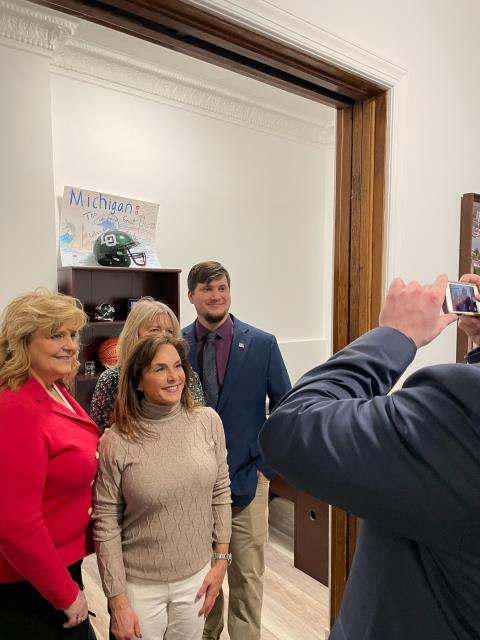 Thank you to everyone who came to the opening of my brand-new district office! The new office is at 30 N. Broadway St. in Lake Orion. Please come see us at this new location and see the work we are doing on behalf of the district.
Thank you all for your participation in the democratic process, enjoy your weekend.
Sincerely,
Lisa McClain
Member of Congress