State of the Union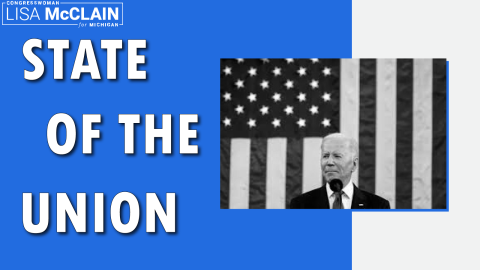 On Tuesday night, President Biden delivered the State of the Union address. However, instead of giving us an accurate description of the state of our union, he used the speech to gaslight the American people, slander Republicans and propose new programs that would further insert the government into Americans' everyday lives. More importantly, President Biden made one thing very clear, he is out of touch with the American people. Things are not better than they were two years ago. Just go to the grocery store or the gas pump and you'll see the truth.

I was disappointed to see that instead of solutions, the President continued to tout his terrible policies, but I remain hopeful because House Republicans will continue our work to stop his out of touch agenda.
Oversight Hearings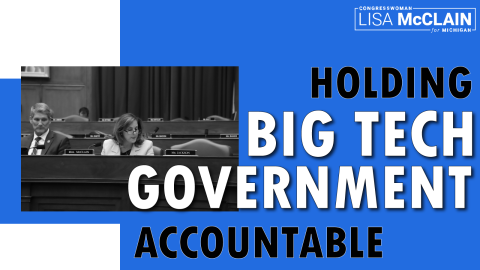 This week, the GOP-led House Oversight Committee held two hearings that upheld our Commitment to America by holding the government and Big Tech accountable.

On Tuesday, I had the opportunity to ask U.S. Customs and Border Patrol about the crisis at our southern border. During my questioning, I learned that Border Patrol agents apprehended 98 suspected terrorists in the last year alone. This is a substantial increase from previous years. The world knows President Biden has left our southern border wide open, and bad actors are trying to exploit it. Also, to no surprise, the Border Patrol officials confirmed my suspicion that Biden's catch-and-release policies are directly incentivizing people to cross our southern border unlawfully. It is clear that this Administration's policies have opened the door for dangerous individuals and substances like fentanyl to cross into our nation undetected. Every day that goes by, our national security is more and more at risk.

On Wednesday, we held a hearing with ex-Twitter officials on their censorship policies that have banned many conservatives' Twitter accounts. Big tech must be held accountable for censoring free speech in order to promote their own liberal agenda. I questioned them on their policies for flagging content as misinformation and disinformation and learned that the policy was not applied equally. It is past time that Big Tech is held accountable. Rest assured, House Republicans will continue asking the questions you all deserve answers to.

Watch the Border Patrol hearing here.

Watch the Twitter hearing here.
Follow What I Do in Congress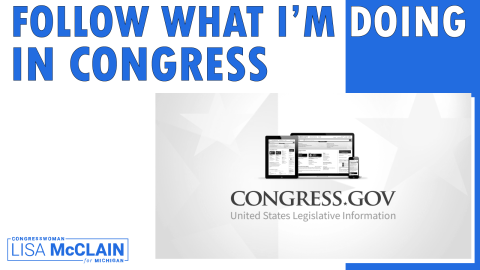 I appreciate you all for taking the time to read my weekly newsletter. I love being able to share with you my priorities and legislative agenda. However, I know my newsletter can't cover every issue or bill that might interest you. I wanted to share with you a way to keep track of my votes and see bills that I am sponsoring and cosponsoring as they make their way through Congress. The best way to check a recent vote is to check my website. The home page has live updates on every bill we vote on. However, if you want to see if I'm supporting a bill that has yet to come to the floor, Congress.gov is the best resource. On the main page, you can search for my name, "Lisa McClain," and my member profile should be the first result. You can then scroll down to "Member Activity" to see all the bills that I have Sponsored and Cosponsored during my time in Congress. If I am not a cosponsor on a bill that is important to you, please feel free to call my office and share your thoughts with me.

Click here to check out Congress.gov. And click here for more detail on how to explore the site.
Photos of the Week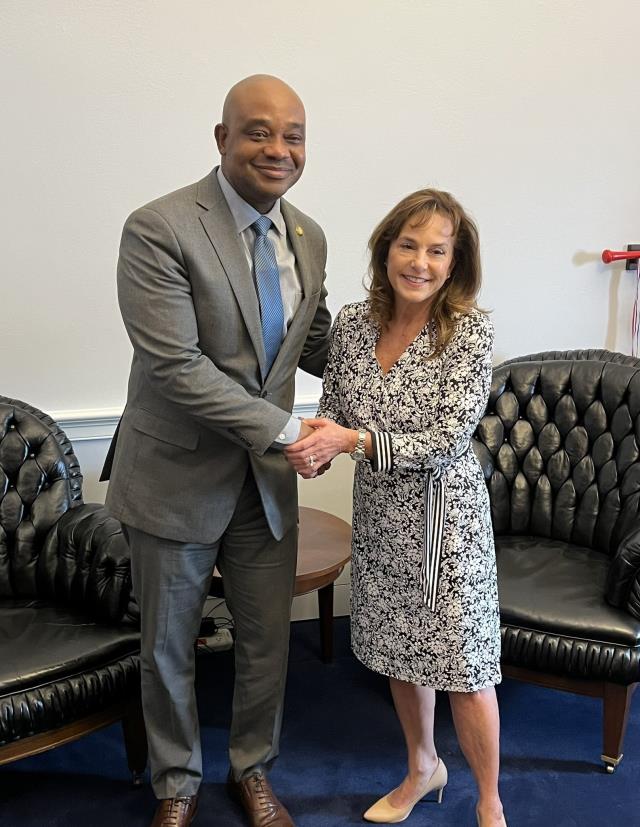 Yesterday, I met with Colombia's new Ambassador, Luis Gilberto Murillo. We had a productive discussion about the current state of affairs in Colombia and the bilateral relations between our two countries.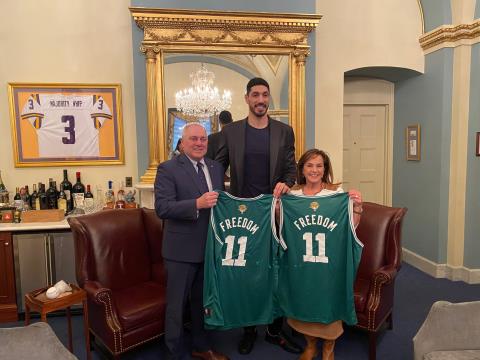 This week, Enes Freedom, Majority Leader Scalise, and I sat down to discuss the NBA's silencing of opposition to the Chinese Communist Party and their human rights violations.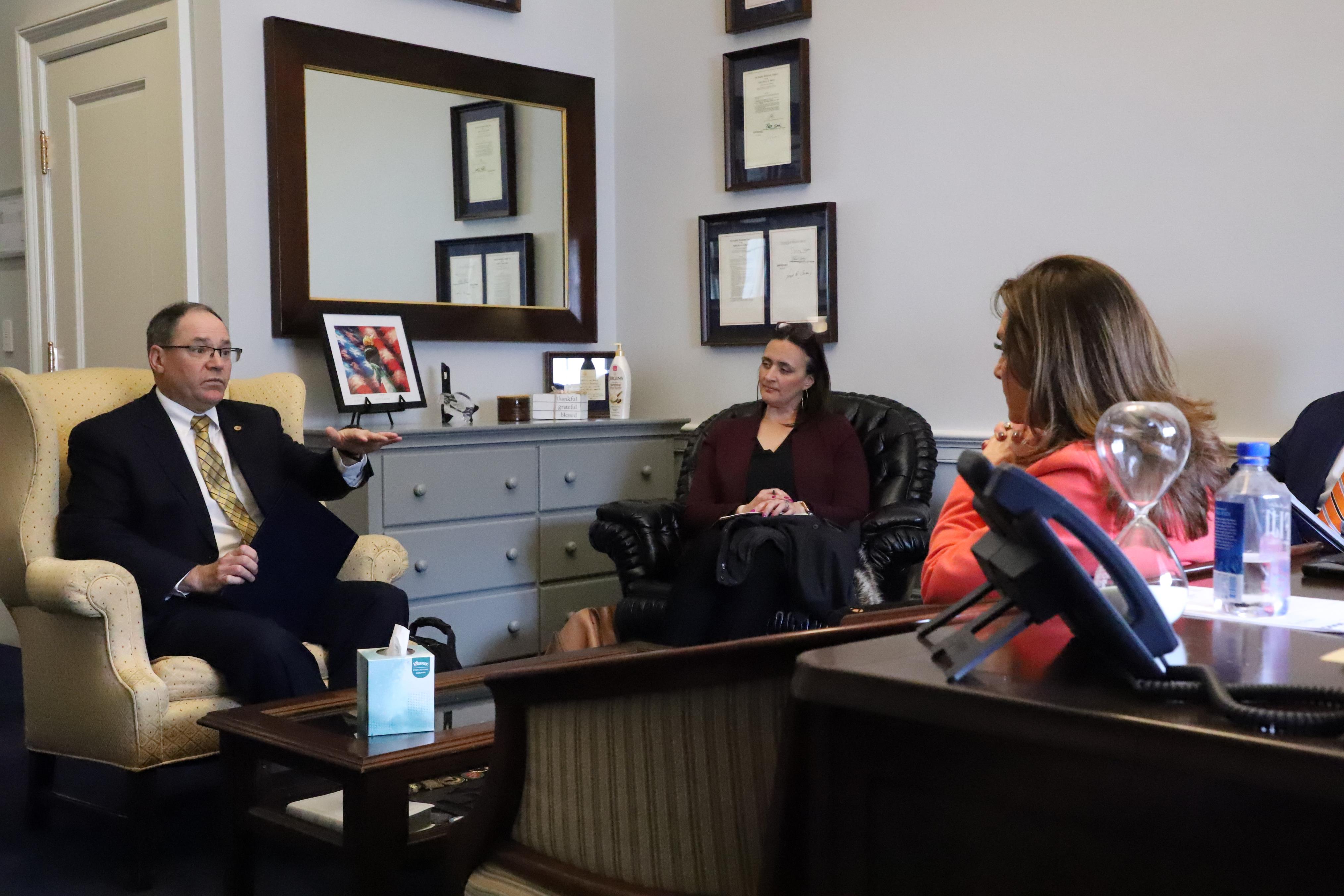 On Tuesday, I met with Major General Rogers of the Michigan National Guard. As a member of the House Armed Services Committee, I know how vital it is to sit down with our National Guard to talk about their priorities for the upcoming year.

Thank you all for your participation in the democratic process, enjoy your Superbowl weekend. I know I will be enjoying the commercials!

Sincerely,

Lisa McClain
Member of Congress